Embrace Dominica Enamel Mug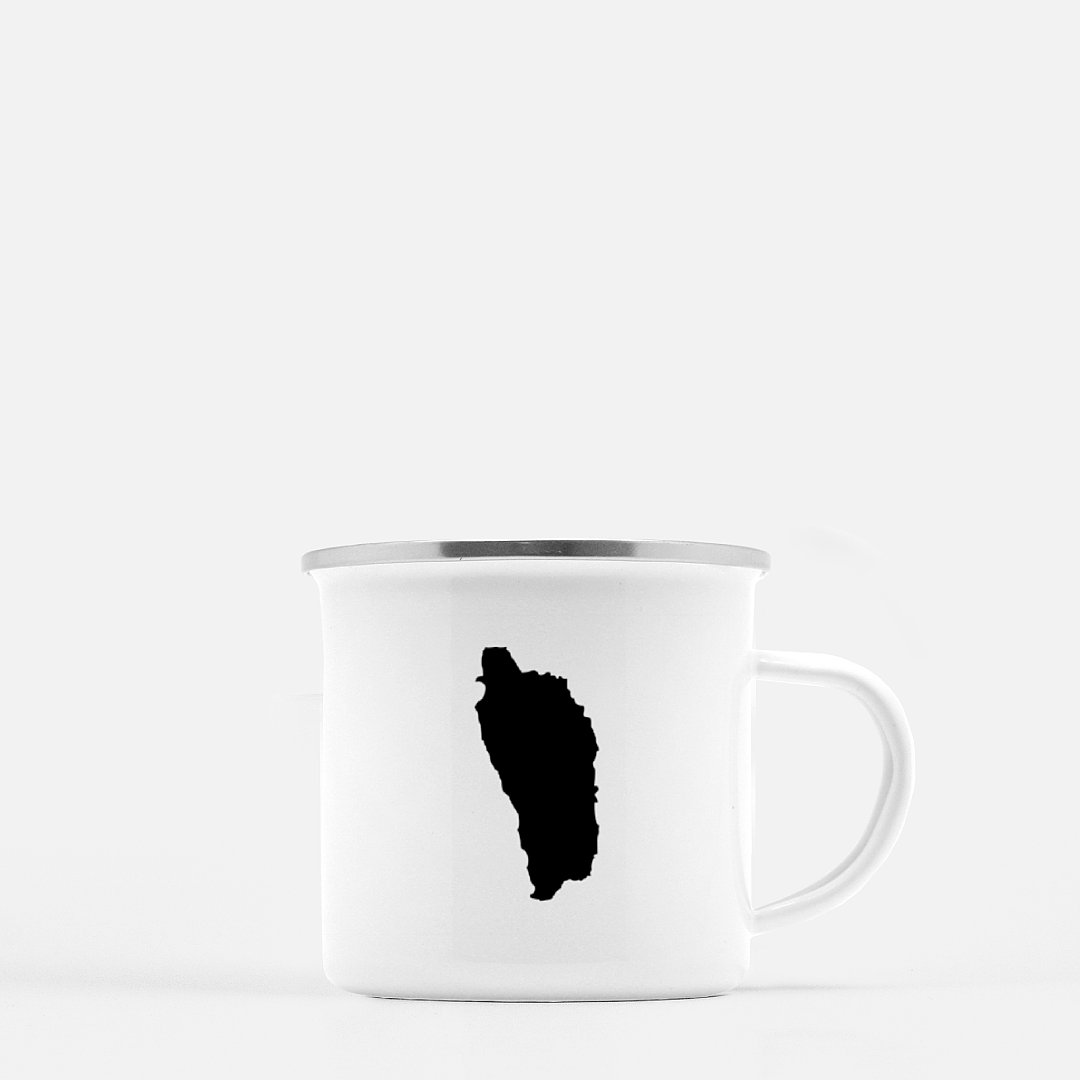 Embrace Dominica Enamel Mug
Featuring a graphic that encapsulates Dominica's essence, the Embrace Dominica enamel mug is made from enamel-coated cold-rolled steel (much stronger than ceramic) and high quality printing to ensure longevity.
Pairs perfectly with the Cork backed Coasters.
Please note: this item only ships to the United States and shipping is FREE.
Details:
HOLDS 10oz OF YOUR FAVORITE LIQUID. These back-in-the-day style enamel mugs sure to make someone smile wherever they're used. They're a hearty 4 inches across and 3.5 inches tall, and have the "Embrace Dominica" message printed on one side and the map of Dominica on the other.
LIGHTWEIGHT AND DURABLE. Because our mugs are so portable and sturdy, they are great for anyone who needs a fun camp mug, travel mug, beer stein, tailgating cup, or just something fun to set on your counter or desk.
A MUST-HAVE GIFT. This mug makes a perfect gift for any beer lover, home-brewer, drinker, camper, outdoorsman, coffee lover, man, woman, pet, and just about anyone that appreciates unique things. Yes it's fun, but it's not just a joke mug - you will love it!
These highly versatile mugs serve as great drinking vessels for Beer, Wine, Whiskey, Coffee, Tea, Water, Vodka, Rum, Tequila, Gin, Moonshine, Soup, Cereal, and literally any liquid or snack you can imagine.